EXTERNAL COMMUNICATION
Develop your external communication with video
Video, Internet users' favorite media! In order to communicate on social networks, on your website, or on your blog, video is the most captivating and unforgettable media for your audience.
Video is a must for making your company known and loved
Whether it is your partners, consumers, customers, or future customers, your external communication aims to talk about you within your market. Make your communication more visible with video, stand out from your competitors and promote your brand by making it more accessible.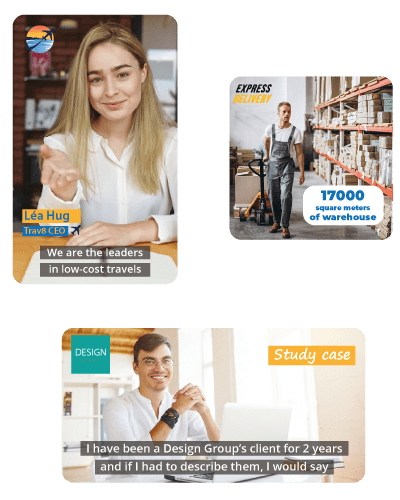 EXTERNAL COMMUNICATION
Your corporate videos and institutional interviews in just a few clicks!
You would like to be known and interact with your market? Corporate videos and institutional interviews are great levers to reach these goals!
Create all the external communication videos you need to promote your company, with the Storyfox app.

The external communication video templates that Storyfox can make for you:
Company corporate presentation Template video
Promotional Template video
Startup presentation Template video
Client testimonial Template video
Product or service launch Template video
Expert's words Template video
EXTERNAL
COMMUNICATION
Video and social networks: the winning duo for an authentic brand image!
Video has become the top format for all those who communicate on social networks.
500 million videos watched every day on Facebook, 82% of video formats increase on Instagram, and +541% of positive opinions on a tweet with a video!

This format is becoming the norm for an authentic way to communicate with Internet users on social networks.

The Storyfox app supports you in boosting your community's interest by humanizing your business with authentic, quick, and low-budget video productions.
Influencers Template video
Fast and curious Template video
Konbini Template video
Brut Template video
Live my life Template video
Breakings News Template video
Marketing Trends Template video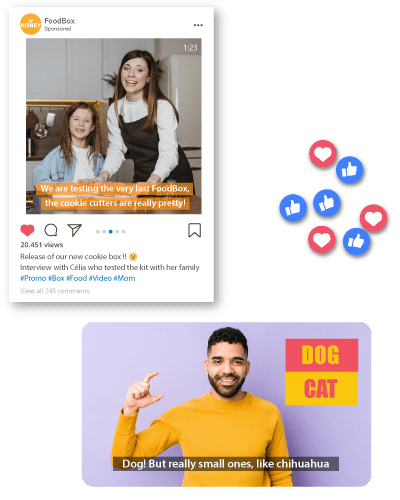 Our customers talk about us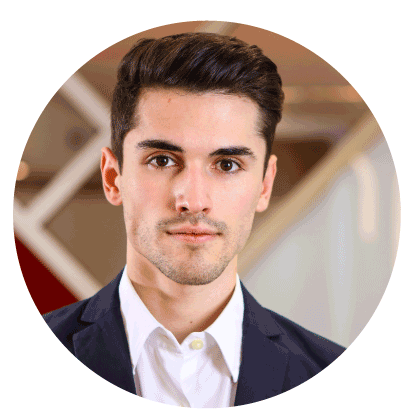 Clément PILON-LECLERC
Communication and Employer Brand Project Manager
"The 3 main strengths of Storyfox are
its ease of use
: the step by step process enables us to make very easily a video.
Its reactivity
: Storyfox meets all our needs, they are always available.
Personal support
: Storyfox provides us with a lot a advices."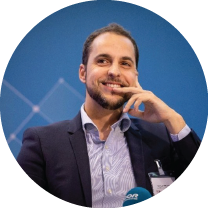 Michaël TRUNTZER
Head of Employer Brand, Recruitment and School Relations
"Collaborators could make their videos when it was the right time for them, so they were fully willing to contribute to our project. This autonomy reinforced the authenticity of our videos."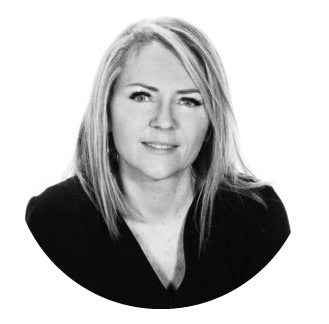 Karine BRIGNAUD
HRD & General Secretary
"The Storyfox solution is super easy to use!
It can be used by all of our departments, from accounting to HR to IT."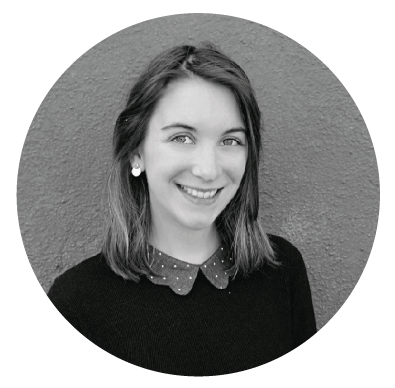 Maud Virey
Communication Manager
"The three strengths of Storyfox are
speed, efficiency and innovation
! We had very positive feedback from employees that the tool was
easy to use
and that the automatic editing worked very well."

EXTERNAL
COMMUNICATION
Why should you make your videos with Storyfox?

Your videos are authentic and can be made in just a few clicks
A dedicated motion designer will create your professional video template. All you have to do is film yourself! In just a few clicks you can change the scenario and create as many videos as you want to present your company, your skills, or your new products and services.

Trendy formats to fit your audience
Boost your audience's commitment and brand recognition with Storyfox's customized video templates! Say goodbye to videos that feel like déjà vu. You are now more authentic than ever!

Low cost videos for every budget

Make professional and authentic videos at low cost? It's possible with Storyfox. Your template is personalized, you can use it at will from the application available on Android and iOS.
They work with Storyfox for their external communication