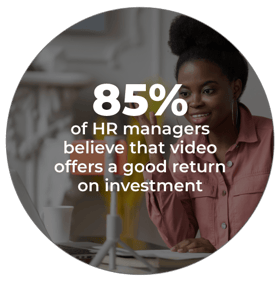 Attracting, engaging and retaining talent are decisive stakes for companies
Video has become essential for broadcasting HR and employer branding messages, with the broadest possible exposure.
- recruitement -
Increase your visibility towards your future talents
You are hiring ? You would like to share it and attract the best applicants?
Interview videos are a winning solution to increase your visibility and your reputation. As you know, company's transparency and values have now become essential criterias for applicants.

Publishing job offers is no longer enough if you want to stand out.
recruItement
Your potential recruits already picture themselves in your company
Here are some examples of templates that can be used to boost the visibility of your recruitments:


Job offers Template video
Recruitement process presentation Template video
Job and function presentation Template video
Manager testimonial Template video

Candidate resume Template video
Candidate interview Template video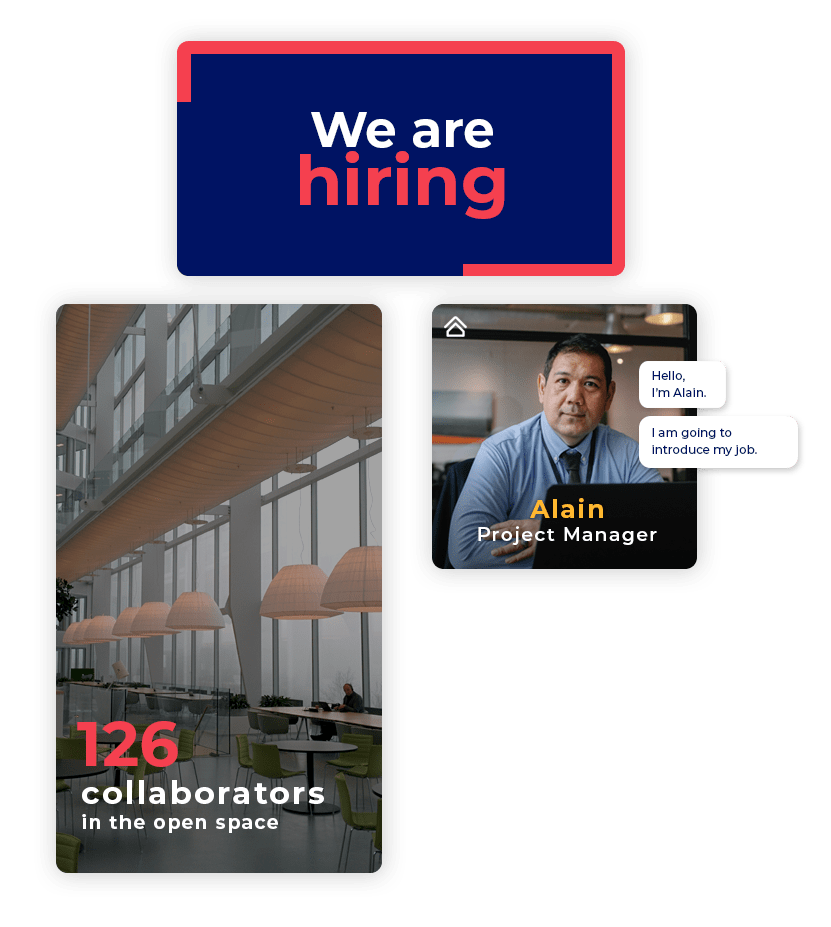 - EMPLOYER Branding -
Become a more attractive company
You are the Great Place to Work? but no one knows it yet?
93% of applicants have watched an employer branding video to learn more about a company.
Videos will allow you to boost your applicant and employee experience, and will be the best way of showing the world that your company is a great place to work at!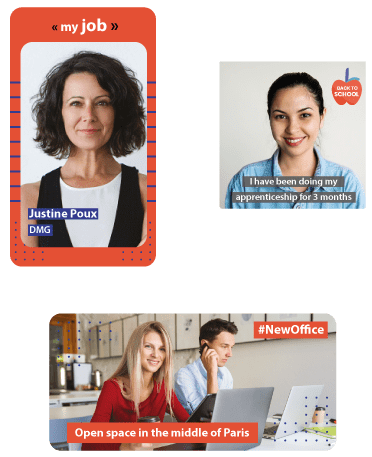 Employer Branding
Attract applicants and promote your collaborators
Your employees are your best ambassadors! Give them the opportunity to speak about your company in their own words. These are the templates that will boost your employer branding:


Onboarding Template video for collaborators
Konbini manager interview Template video
Collaborators' feedback Template video
Great Place to Work presentation Template video
Value presentation Template video
Ambassador testimony Template video
Recruitment
They work with Storyfox to introduce their company

Our customers talk about us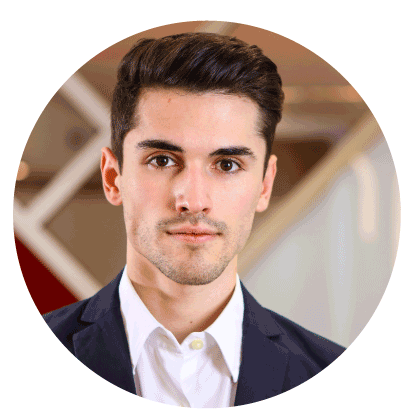 Clément PILON-LECLERC
Communication and Employer Brand Project Manager
"The 3 main strengths of Storyfox are
its ease of use
: the step by step process enables us to make very easily a video.
Its reactivity
: Storyfox meets all our needs, they are always available.
Personal support
: Storyfox provides us with a lot a advices."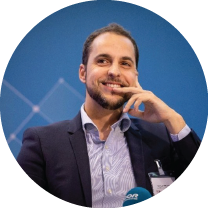 Michaël TRUNTZER
Head of Employer Brand, Recruitment and School Relations
"Collaborators could make their videos when it was the right time for them, so they were fully willing to contribute to our project. This autonomy reinforced the authenticity of our videos."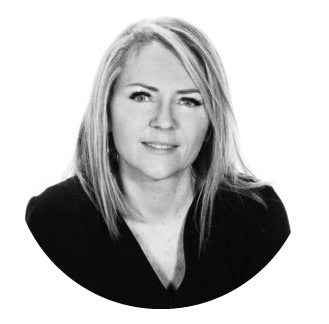 Karine BRIGNAUD
HRD & General Secretary
"The Storyfox solution is super easy to use!
It can be used by all of our departments, from accounting to HR to IT."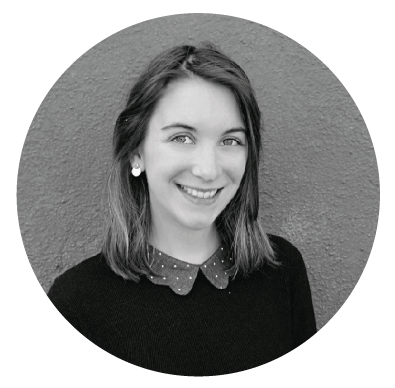 Maud Virey
Communication Manager
"The three strengths of Storyfox are
speed, efficiency and innovation
! We had very positive feedback from employees that the tool was
easy to use
and that the automatic editing worked very well."

RECRUITMENT & Employer branding
Why should you make your videos with Storyfox ?

You are now more likely to be seen by your applicants and employees
Your templates are designed for you, and with you, to achieve your goals. The result is professional and authentic.

Interview videos made in just a few clicks
Your collaborators are not experts in video? With Storyfox, they only have to download the app and follow your scenario.

You are in control of the video broadcasting
Once the videos have been approved by your interviewees, they are automatically edited and will only be available on your back office.
They use Storyfox for their Recruitment and Employer Branding videos







#FAQ

Storyfox answers all your questions about recruitment and employer branding videos:

Recruitment methods' evolution towards video

From HR Marketing to Talent Acquisition, new recruitment methods are emerging. Recruitment tools and media are evolving and video is becoming the most effective recruitment communication format in order to attract new talents.

Whether it is to optimize your recruitment processes, attract applicants or improve the recruitment experience of your future collaborators, video allows you to stand out in the recruitment market and make yourself more noticeable and memorable. Welcome to the age of e-recruitment!

How to attract and hire the best talents through video?

Challenges of recruitment are multiple. Which HR professional, HR manager or recruiter, would not dream of targeting the best applicants and reduce their time spent on recruitment? HR Marketing with video as a tool for your sourcing campaigns, allows you to recruit quickly and find the right profiles, whether they are passive candidates or job seekers. Video can be used to present your job offers, job descriptions, manager interviews, and can even be used in your job interviews.

A job offer video allows potential candidates to learn about the vacant jobs and makes them want to apply. An application video allows the recruiter to identify the most promising talents. Basically, video is the best way to recruit!

What are the key figures about video recruitment?

Video is the most engaging and the most likely to be remembered format. According to a Hootsuite survey, 70% of companies consider video to be the most effective communication format. The State of Video in Talent survey shows us that HR and recruitment are no exception:

80% of HR managers think that video participated in increasing the volume of applicants;





88% of recruiters think that video helps to engage passive applicants;





78% think that video helped to improve the quality of applications.

How to use video to promote your employer branding image?

Applicants only want one thing: to get to know you!

And they want to know every single detail:


What are the company's values?
What is the work environment like?
Are your collaborators fulfilled?
Who could be their manager?
Which career development can they aspire to?


To meet applicants' expectations and to be an attractive employer, video is an ultra powerful and accessible lever for any applicant profile.

Basically, there are videos to promote every aspect of your company, from your quality of work environment to your Great Place to Work, and even your company culture.

Why should you involve your collaborators in the production of video content?


Who else but your collaborators can talk about your company? They are the ones who know best the reality of their job and the ones in whom you potential applicants will trust the most. On top of improving your employer branding image, giving them a voice boosts the commitment and involvement of your collaborators.

Each collaborator is an ambassador of your employer image. With the proper video solution, your employer branding video content is created by all and for anyone.

What are the main figures regarding employer branding video?


Video is a more engaging format, up to 10 times more memorable than text or pictures. 73% of marketers say video has a positive impact on the ROI. Employer branding is no exception:



93% of applicants have already watched an employer branding video in order to learn more about a company;




68% of managers believe that employees are the most reliable to talk about their jobs;




75% of managers watch work-related videos at least once a week;



85% of HR managers think that video offers a good ROI.