INTERNAL COMMUNICATION
Inform and engage your collaborators with video
Make your internal communication more attractive. With the Storyfox solution, you can strengthen your collaborators' commitment and involve your teams in your corporate culture, as never before.
Bringing all your collaborators together is a real factor of success for companies
Video is a remarkable solution to convey authentic and instructive messages in internal communication. With Storyfox, your corporate videos can be produced by anyone, for anyone. Perfect for team building.
INTERNAL
COMMUNICATION
Develop your corporate culture with video
You would like to share a common culture and the same values with all your team members?
Video will be the ultimate expression tool for a transparent internal communication between the company and its collaborators.

Here are the Internal Communication template videos that Storyfox can make for you:
Newsletter Template video
New Manager Template video
Message from the CEO Template video
Company presentation Template video
Team presentation Template video
CSR - Disability mission Template video

Business report Template video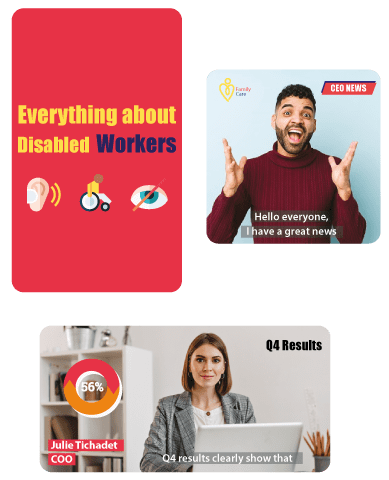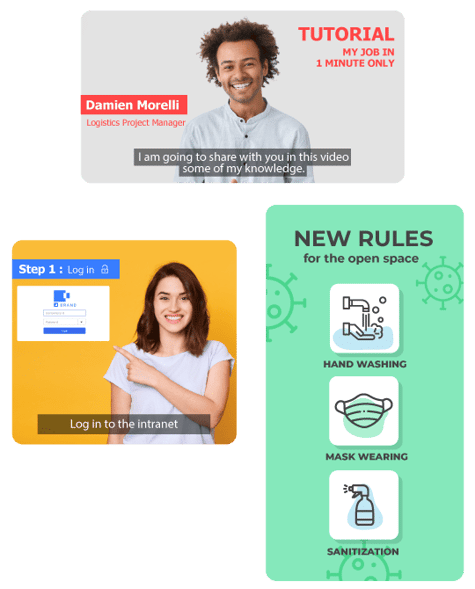 INTERNAL COMMUNICATION
Develop access to and exchange of information
Access to and exchange of information are major stakes for organizations.

Thanks to the interview video, facilitate the adoption and the understanding of every of your company's information. Give to your collaborators an overall vision of the company's procedures, rules and policies.

Internal Communication video templates:
Peer to Peer learning Template video
Job and procedures tutorials Template video
Safety awareness

Template video
Our customers talk about us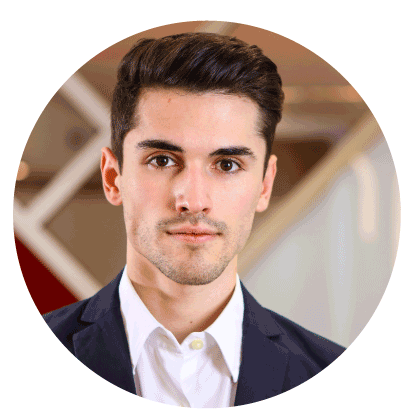 Clément PILON-LECLERC
Communication and Employer Brand Project Manager
"The 3 main strengths of Storyfox are
its ease of use
: the step by step process enables us to make very easily a video.
Its reactivity
: Storyfox meets all our needs, they are always available.
Personal support
: Storyfox provides us with a lot a advices."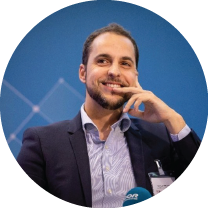 Michaël TRUNTZER
Head of Employer Brand, Recruitment and School Relations
"Collaborators could make their videos when it was the right time for them, so they were fully willing to contribute to our project. This autonomy reinforced the authenticity of our videos."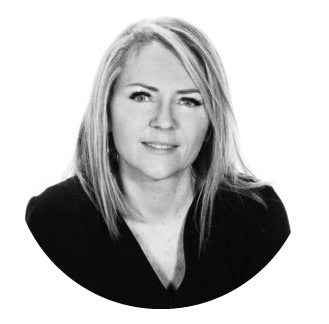 Karine BRIGNAUD
HRD & General Secretary
"The Storyfox solution is super easy to use! It can be used by all of our departments, from accounting to HR to IT."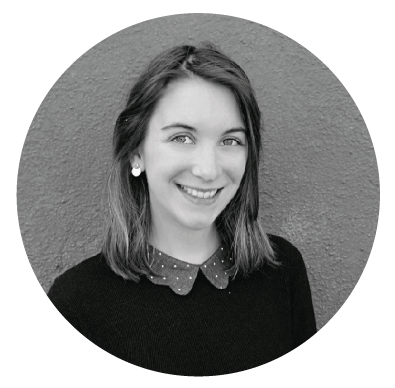 Maud Virey
Communication Manager
"The three strengths of Storyfox are
speed, efficiency and innovation
! We had very positive feedback from employees that the tool was
easy to use
and that the automatic editing worked very well."

INTERNAL
COMMUNICATION
Why should you make your videos with Storyfox?

Your communication is more visible
Your corporate video templates are developed by a dedicated motion designer, according to your visibility and communication stakes, for each position, business and message.

Your collaborators are becoming ambassadors
Your teams can film themselves on the Storyfox application. They follow the scenario you have previously defined, they validate it, and the video is available on your back-office.


More transparency and accessibility
Donnez la parole aux bonnes personnes pour faire passer le bon message. Le format est ajustable et les vidéos ne peuvent être diffusées sans votre validation.

They work with Storyfox for their internal communication videos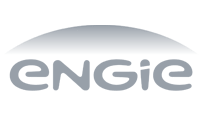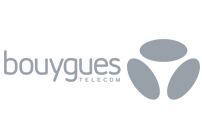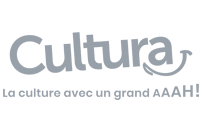 #FAQ

Storyfox answers all your questions about internal video communication:
Why should you be interested in video for your internal communication needs?

Whether it's start-ups or large companies, more and more are adopting video in their internal corporate communications, and rightly so.

One figure should start to get your attention: 93% of people working in internal communication consider video an important tool.

But why so much enthusiasm? The reason is simple: video is simply your employees' favorite format. 75% of executives watch work-related videos at least once a week and 75% of employees are more likely to watch a corporate video than read a written document. With a memorization rate 10 times higher than a simple text, video is your best ally to communicate with your employees.

How to boost employee engagement with video?

Developing a sense of belonging among employees is one of the crucial issues of internal communication in companies. To stimulate employee involvement, the field of possibilities is vast as soon as we let our creativity express itself!

Video is the creative format par excellence: ideal for conveying your company's values, ideal for enhancing your work environment, ideal for getting your employees to adhere to a project or a new decision, ideal for feeding your company's social network... You've understood that, for each of your challenges, a video template allows you to convey your message in the most engaging way possible to motivate your employees.

And why not involve your employees in your communication actions? It is often forgotten in internal communication, but your employees are your best ambassadors and privileged interlocutors with their peers. Moreover, giving them a voice in your corporate communication is an excellent way to engage and retain your employees, without forgetting the management and development aspect.


How can you make information flow more efficiently in your company?

Another important issue and challenge for internal communication is to improve the sharing of information between employees.

Video allows a better understanding and dissemination of information. It is well known that 1 picture is worth 1000 words, and this is even truer when communicating on new rules, a new process or technical subjects for example. To boost adherence to new practices, a video broadcast internally will always carry much more weight.

Simple to understand, easy to grasp and pleasant to watch, video is the ideal format to adapt to your management and internal communication tools.

What are the key figures for internal video communication?

Not convinced yet? Yet 85% of HR managers believe that video offers a good return on investment. Here is a reminder of all the key figures that will arouse your interest:

93% of people working in internal communications consider video an important tool;

54% of professionals say their employees want to use video in their company;

75% of executives watch work-related videos at least once a week;

75% of employees are more likely to watch a corporate video than read a written document;

68% of managers believe that employees are the most reliable source of information about their jobs.